Evidence-Based Comprehensive Psychological, Nutritional and Medical Care
The Victory Program Difference
The Victory Program for Athletes At McCallum Place
At The Victory Program at McCallum Place, we are as passionate about your health as you are about your sport. The Victory Program provides eating disorder treatment to help athletes overcome eating disorders while significantly improving physical and psychological health for maximum performance and emotional well-being.
We know that sport performance is of paramount importance to serious athletes. For that reason, the athlete's performance is not avoided or forgotten in treatment; rather, it is interwoven into eating disorder treatment. We do not believe that the athlete's health and treatment should ever be subordinated to sport. At the same time, we do not believe that performance has to be ignored in effective treatment. In fact, it can be an important part of eating disorder treatment that can be used to motivate the athlete-patient.
Victory Program staff members are not only aware of the psychological issues related to enhanced sport performance, they are equipped to assist program athlete-patients in learning and using such strategies and techniques to enhance sport performance. The fact that this type of skills training is included in treatment is simply another example of how the Victory Program is different from traditional eating disorder treatment programs. Thus, when returning to competition, the individual is not only healthier physically and psychologically, but is better equipped to perform.
Who We Serve
Admissions criteria for our eating disorder programming for athletes at McCallum Place in St. Louis, MO
The Victory Program at McCallum Place provides comprehensive, personalized care for adolescent and adult athletes who are grappling with eating disorders. It is open to athletes of all genders, age 10 and older, who have an eating disorder as their primary diagnosis.
The Victory Program treats athletes who have been experiencing the following eating disorders:
Anorexia nervosa
Bulimia nervosa
Binge-eating disorder
Avoidant/restrictive food intake disorder (ARFID)
Other specified eating and feeding disorder
Additionally, the Victory Program treats athletes who suffer from any of the following co-occurring disorders along with a primary diagnosis of an eating disorder:
Anxiety disorders
Depressive disorders
Self-harm
Obsessive-compulsive disorder (OCD)
Personality disorders
Posttraumatic stress disorder (PTSD)
For any athlete who comes to McCallum Place looking to address their struggles with an eating disorder, we will provide a free and confidential pre-admission assessment designed to assess medical and psychiatric risks.
Potential patients can connect with McCallum Place admissions counselors 24/7 to schedule an assessment by calling (844) 250-8532. If we determine that you do have an eating disorder, our intake clinicians will discuss whether the Victory Program is right for you.
How We Help Athletes
Features of eating disorder care for athletes at McCallum Place in St. Louis, MO
Most facilities design eating disorder treatment strictly for the general population and never address the unique concerns of athletes. That's not the case at McCallum Place.
Our specialized track gets to the core of the athletic experience and equips athletes with the skills, knowledge, and personal transformation needed for recovery. Our staff doesn't avoid or discard an athlete's performance while that person receives care at McCallum Place; instead, we weave that performance into the recovery process in a way that can motivate the patient and expedite their ability to overcome the eating disorder they are suffering from.
Victory Program staff members are acutely aware of the psychological issues related to enhanced sport performance. By equipping patients with such strategies and techniques, McCallum Place can help ensure a healthier body and mind upon returning to competition.
The Victory Program boasts caring experts in the field of eating disorders and sport who are committed to each patient's physical and psychological health. Our staff endeavors to help every patient who walks through our doors to reach their athletic goals upon completion of care at McCallum Place.
Participants benefit from individual sessions with:
Medical professionals, will provide psychiatric and general medical care on-site
Sport dietitians, who provide educational and nutritional needs for recovery, training, and competition
Trained fitness staff, who prescribe therapeutic physical training
Eating disorder therapists, who address distorted thoughts and maladaptive behaviors
Levels of Care
Eating disorder programming options for athletes at McCallum Place in St. Louis, MO
An essential component of recovery is navigating reentry into both a pleasant day-to-day life and the rigors of competition. With multiple levels of care, the Victory Program can provide the right balance between full support and independence. Our levels of care include:
24-hour residential: This level of care is for patients who are in need of fully monitored personal care, structure, and support in order to recover from eating disorder behaviors that have disrupted their lives and athletic performance. Typical length of stay in our residential program is 30 days.
Partial hospitalization program (PHP): Also known as day treatment, our PHP is available seven days per week. This level of care includes support meals and meal therapy, individualized weekly care planning, individual counseling and dietitian services, and weekend outings. Typical length of stay in our PHP is four to eight weeks, but this varies depending on the patient.
Intensive outpatient program (IOP): Intended to support an individual as they transition back to independent living, the IOP approach in the Victory Program is unique. Patients can attend Victory-specific groups during the day and have their choice of meal opportunities in the evening. Victory IOP includes weekly sessions with a therapist and sports dietitian and is offered in three-hour increments daily, Monday through Friday.
Transitional apartment living: The Victory Program offers a distinctive transitional living opportunity for those struggling with eating disorders in the state of Missouri. Our transitional apartments, located within walking distance of our therapy suites, offer a safe and nurturing environment that allows our patients to seamlessly transition back to day-to-day independent living.
Benefits of Care at McCallum Place
Short- and long-term benefits for athletes who receive comprehensive care for eating disorders at McCallum Place in St. Louis, MO
Instead of a one-size-fits-all approach to recovery from eating disorders, the Victory Program tailors care to the individual needs of our patients. While recovering at McCallum Place, patients will have access to:
Sport nutrition groups
Sport psychology groups
Individual and group fitness sessions
Body image for athlete sessions
Cognitive behavioral therapy (CBT)
Dialectical behavior therapy (DBT)
Family-based therapy, coaching sessions, and support groups
Experiential therapy
Communication with sport personnel
Relapse prevention and discharge planning
A relationship with the Victory Program doesn't end upon completion. In addition to working with our patients, we provide education and aftercare planning to families, teams, coaches, and sport personnel to prepare the individual for a happy, successful transition back to day-to-day life.
Call for Free Insurance Verification
Why Choose Recovery at McCallum Place?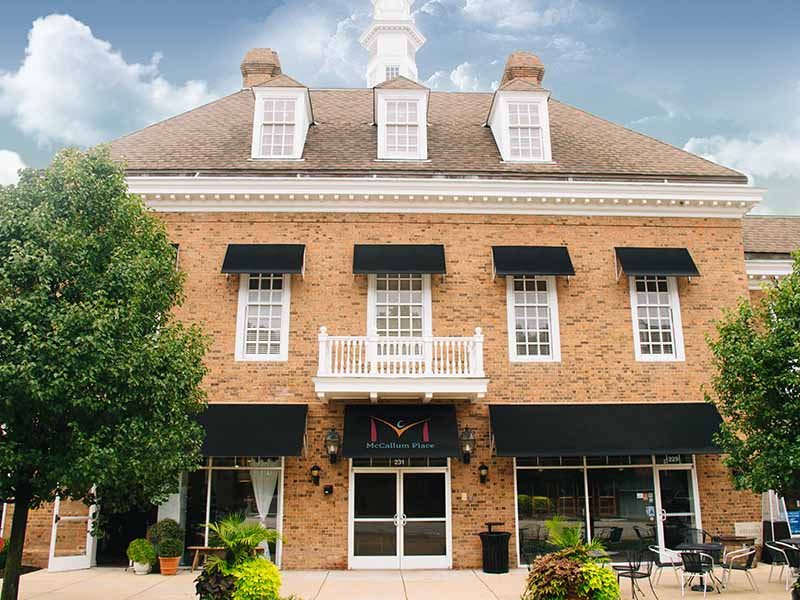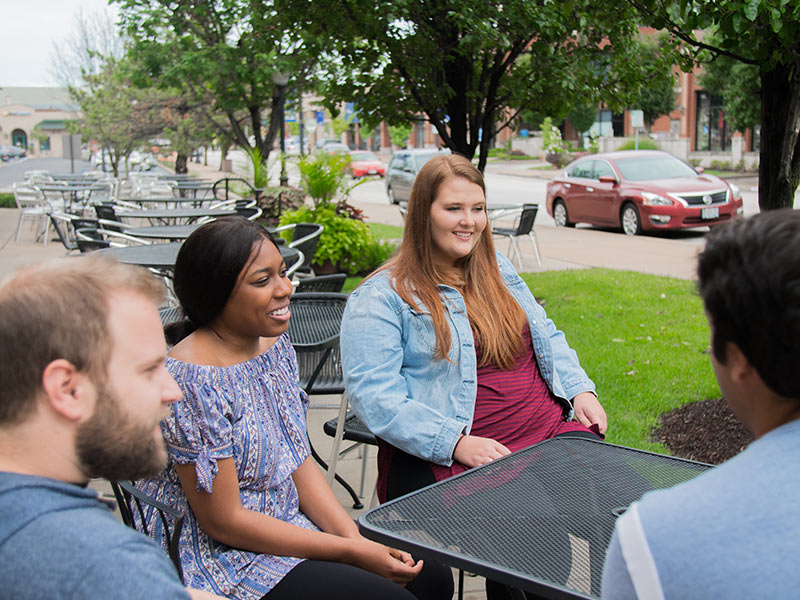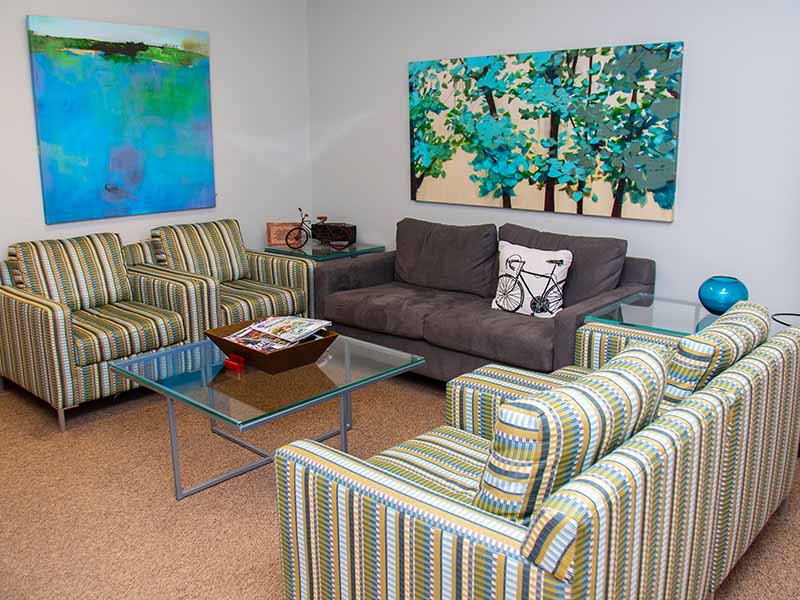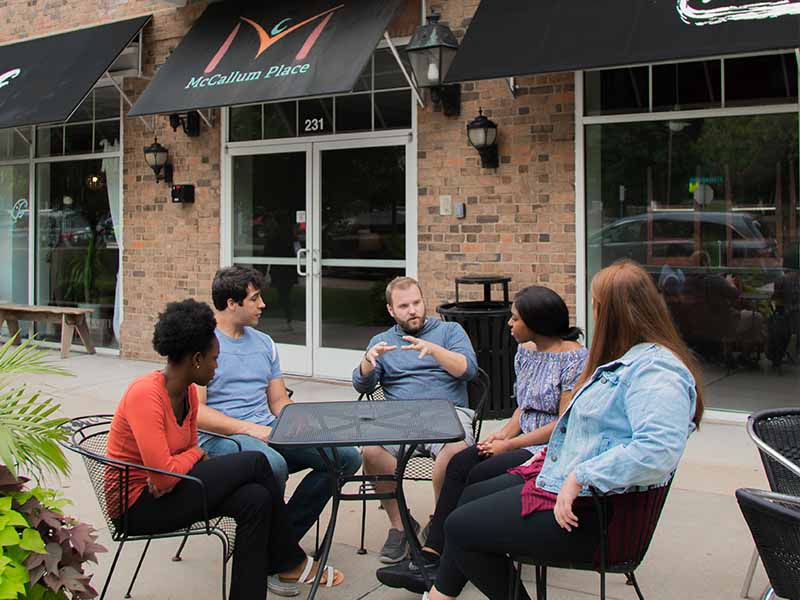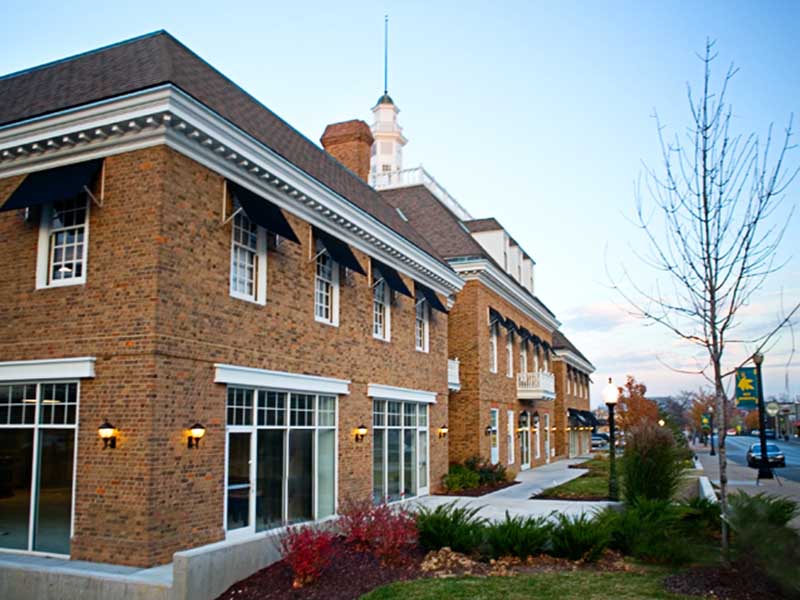 McCallum Place is a nationally acclaimed, comprehensive eating disorder treatment center for preadolescents, adolescents, adults, males and females.
With locations in St. Louis, Missouri and Kansas City, Kansas we are unique in that we offer on-site medical and psychiatric management and care combined with intensive individualized psychotherapy, making our center a center of excellence and great alternative to traditional hospital settings.
We integrate personalized nutritional support and best practices throughout our treatment. Our state-of-the-art eating disorder programs and setting are designed to create an environment of structure and support for restoration and healing.