Navigating eating disorder treatment options, levels of care and insurance coverage can be confusing and requires expert help. At McCallum Place, we are committed to providing excellent treatment and personal guidance as you make the choices leading to recovery.
What We Treat
Anorexia, Bulimia, Binge Eating Disorder
Compulsive Exercise
Comorbid Medical and Psychiatric Issues
Disordered Eating & High Weight Patients
Avoidant/Restrictive Food Intake Disorder
Who We Treat
Individuals of all genders
Adults
Pre-teens/Adolescents
Levels of Care at Our Kansas City Location
McCallum Place's Kansas City Programs are designed with the exceptional care of each patient in mind, offering a healthy atmosphere of comfort, privacy, and freedom not possible in traditional hospital settings.
Our treatment provides intensive therapy, nutritional rehabilitation, round-the-clock support, and medical stabilization in a compassionate and intentional environment.
In all levels of care, as patients become more confident and comfortable with eating, they progress through our stage system and practice increasing levels of independence.
Our 6-hour or 10-hour, 7 days per week Partial Hospitalization Programs (PHP) are for those individuals needing structure to restore medical stability, change food rituals, or stop eating disorder behaviors. For many, the 10-hour PHP is an alternative to residential care.
Partial Hospital Programs
1-2 weekly individual sessions with a psychiatrist
2-3 weekly individual therapy sessions
2 weekly sessions with a registered dietitian 
Multiple daily psychotherapy groups
A weekly treatment team meeting
Therapeutic meals and snacks
Medical monitoring of labs, weight, and vital signs
Family therapy, education, and support
The 10-hour program includes 2 meals and 2 snacks
The 6-hour program includes 1 meal and 2 snacks
For patients and families who are attending our PHP level of care in St. Louis and need additional support prior to returning home, transitional living housing is available.
Intensive Outpatient
The IOP level of care is for individuals needing a more structured program than outpatient therapy alone, but who do not require partial hospitalization.
Our programs are flexible and allow individuals to continue their everyday activities, such as work or school. Patients have the opportunity to practice food preparation, grocery shopping, and eat supported meals at local restaurants.
Psychotherapy groups
Weight and behavioral monitoring
1 meal per day attended
1 weekly session with psychologist or therapist
1 weekly session with a registered dietitian
Bi-weekly session with a psychiatrist 
At our Kansas City location we offer IOP Monday through Friday with morning and afternoon/evening hours. 
Morning hours: 9:00 a.m. to 1:30 p.m.
Afternoon/Evening hours: 3:00 p.m. to 7:00 p.m.
Adolescents & Children (Ages 12-17)
Programming addresses emotional regulation and building skills to support recovery. Families are integrated into the treatment, including weekly sessions, opportunities to eat with their child and communication with the treatment team. For families using the Family-Based Treatment model, FBT principles are incorporated into treatment.
Students stay up to date with their school through on-site teachers, study time and tutoring.
Adults (Ages 18 and up)
Adults have programming and therapy addressing relationships, trauma, coping skills and body-image, increasing self-directedness and the confidence needed to reduce relapse. Family therapy is based on preferences and needs. For students, we work with colleges to create a successful transition plan to return to school.
Treatment Services at McCallum Place in Kansas City
Medical Care
Our primary concern is the medical and psychiatric stability of our patients. Under attentive and supportive supervision, our patients regain medical stability and improve overall health. We monitor labs and vital signs throughout treatment and actively address gastrointestinal and cardiovascular concerns and can place and monitor NG feeding tubes onsite.
Psychotherapy
We focus treatment on values, facing fears, and developing skills and confidence in relationships and emotional regulation. We employ mindfulness-based and evidence-based psychotherapies such as ACT, EMDR, CBT, DBT, and FBT. Expressive therapy and body-based groups, including art therapy, movement, fitness, yoga, and psychodrama help restore a healthy balance of body, mind and spirit.
Nutritional Therapy
Meal therapy involves exposures, increasing your confidence, and flexibility around meals. Meals and snacks are prepared with care to promote healthier attitudes about food and eating. Our registered dietitians provide nutrition support through individual sessions, groups, cooking classes, self-portioning and restaurant outings.
Family Therapy
Families play an essential role in treatment and
recovery. We recognize that family involvement is the key to lasting recovery and we encourage families to become an integral member of the treatment team. In addition to regular family session, a family weekend is offered on a monthly basis.
Next Steps
With locations in St. Louis and Kansas City, we provide a free and confidential assessment to determine if treatment would be beneficial. Our intake team is ready to help you make an informed decision about you or your loved one's health.
Call for a Free and Confidential Assessment.
(314) 968-1900
Most insurances accepted.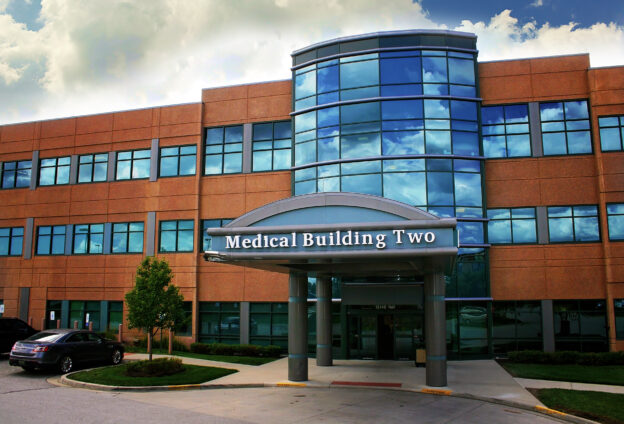 We are conveniently located in the Menorah Medical Center, Building 2 at:
12140 Nall Ave, Ste 315
Overland Park, KS 66209