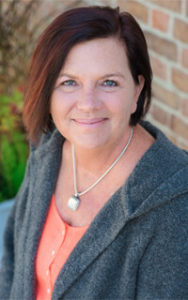 Lynn Stark, A.P.R.N., D.N.P.
Co-Founder and Clinical Nurse Specialist
Lynn received her Bachelor of Science degree in nursing from Ball State University and her Master's Degree in Child and Adolescent Psychiatric Nursing from Indiana University, and is a member of the International Association of Eating Disorders Professionals (IAEDP). She has 20 years of experience providing group and individual therapy to adults and adolescents with eating disorders and other psychiatric illnesses. In addition to coordinating the opening and development of several eating disorder centers, Lynn has lectured to area physicians, schools, and community groups on the topic of eating disorders. As an advanced practice nurse, she has a thorough understanding of the medical complications associated with eating disorders. Eating Disorder Nurse & Therapist at McCallum Place, Lynn works with individuals and family members to help them understand the recovery process and physical changes associated with refeeding. Her current projects include working on her Doctorate of Nursing at University of Missouri.